Why Erasmus+? Because we need opportunities both for students and teachers to learn, to improve and to step up. The educational system should not only be about teaching lessons, doing homework and sitting for tests. It should also be about personal evaluation and cultural awarness. And this is exaclty what the Erasmus+ project SOS Sustain our Souls does.
Here we are… a team of six countries which join efforts in a project that is about evolution, working together and growing both personally and professionally. It is about making our students get in touch with aspects they no longer seem to care about, making them work together in order to develop new skills and improve their language competence: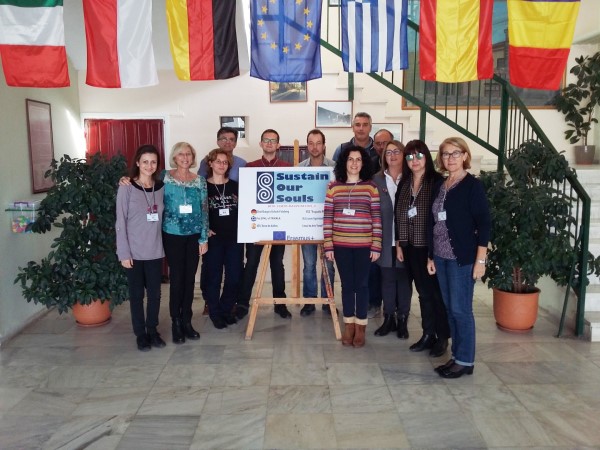 The teacher training event in Greece gave us the opportunity to come together in the same geographical and cultural space in order to learn more about tollerance and cultural awarness, to rediscover our natural heritage, to work together on teaching strategies, and to identify ways in which we can use interdisciplinary approaches in our teaching environment.
We focused on debates about the educational systems of each participant country, the curriculum teachers use in doing their jobs and the relationship between school and families. We focused some discussions on the way the SEN students are integrated in schools and we identified common patterns: work with specialised teachers, develop special intervention plans and curriculum, find the best strategies to be used and ensure a good learning environment. Is it easy? Of course not. But it is a task which most teachers embrace as they understand the needs the students have and the importance of sustaining them in their evolution.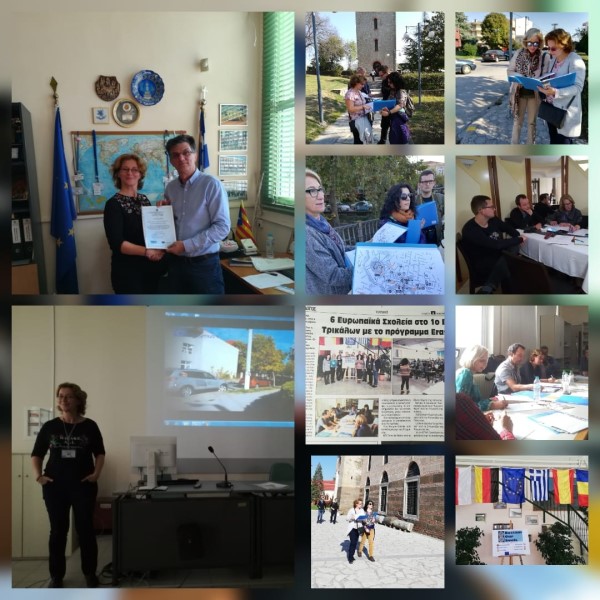 The Greek school offered us a wonderful experience and the team of people working there are simply amazing, offering you everything you need in order to do the assigned tasks, and being next to you all the way. We worked together on discovering strategies though which we can make the simple visit of a town into a wonderful learning experience for our children, strating from the street and ending in the informatics lab creating the Google map of our experience. We were students for a few hours and we step into the shoes of the teenagers who are made to learn in this interactive and challenging way. We also talked about words and their importance for our languages and started working on the online dicitonary- a collection of words each country suggested and translated into English which will later be used in the eTwinning project version in order to make students learn new things and practice their English skills.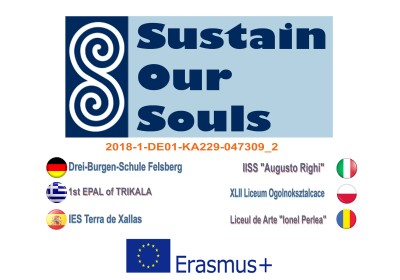 SOS- Sustain Our Souls includes learning by doing and project based learning which are two important aspects of modern ways of dealing with school work. We want the participants to work together, to collaborate and cooperate…we want our students and teacher to grow in this process, to become better versions of themselves with each and every activity they take part in.