Erasmus+ mobilities show students various opportunities and give them the chance to explore beyond their comfort zones. We continued the journey we started in 2020 by travelling to Spain, Santa Fe. The mobility offered the participants the chanve to explore more on the topics of biodiversity and endangered species.
Mara Neculae: As my first experience in the Erasmus+ project, the mobility in Spain has revealed to be one of the most successful ways to develop my self-confidence and knowledge of the biodiversity in different countries. Discovering Granada and Santa Fe with an amazing team made of people from all the participant countries has made this experience truly memorable and it helped me understand each subject better. From the very first day we were assigned in multinational teams in order to complete gymkhana challenges in Santa Fe.
As a result, we got to know each other and I learned to trust the people around me and enjoy every moment in their company. Moreover, through the presentations that we held, we shared information about the biodiversity in our countries, learning that all of us face similar problems caused by global warming which can only be prevented by taking action now. Therefore, this mobility helped me realize that if we work together, we can make a change in the life of our planet.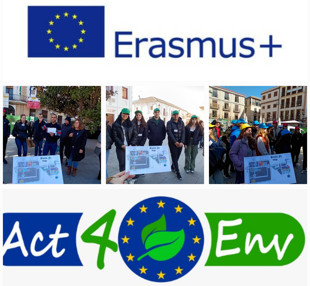 Andreea Militaru: I can definitely say that Erasmus projects are a truly wonderful experience. We saw how biodiversity is treated in both Granada and Santa Fe and what local authorities have done to help sustain the local ecosystem. In international groups we tackled both cultural and biological aspects in the form of treasure hunts and we learned new and interesting facts by playing mini games to win parts of our logo. It was my favourite activity because I got to talk more with the students which had helped with my speaking skills but also my orientation skills because we were given a map and we were supposed to find the locations without the help of Google maps.
As a task for the whole week, we had to take photos of different locations that we went to such as Sierra Nevada and Alhambra, where we learned more in depth about their local fauna and flora.  We collected the photos in order to make a poster in the same international teams as before. Teamwork has been key in all of this and good communication between the students and we achieved something great because of it.
Biodiversity starts in the distant past and it points towards the future. It is important to keep in mind that if we do not protect what we have we will realize too late the loss that we caused-a great lesson taught by this amazing mobility. Let's keep people aware of our beautiful environment so we can all help better protect it. So act now, Act4Env!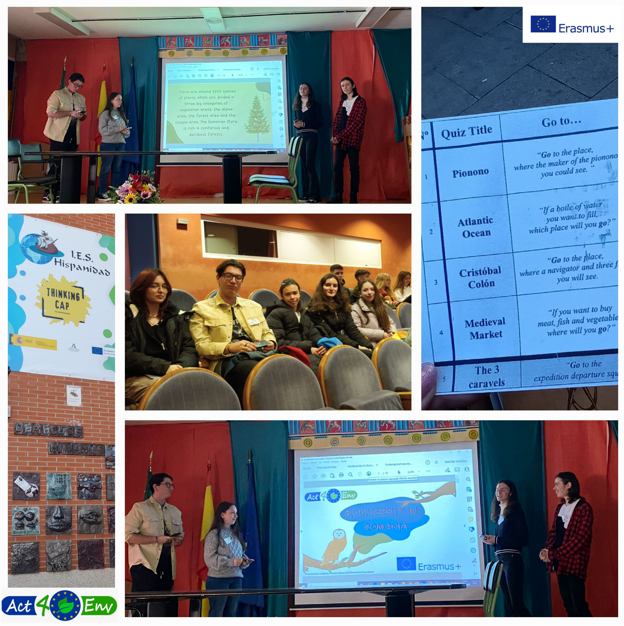 Georgiana Ungureanu: My experience in Spain has made me look at the way our world is deteriorating in a different light. Every day entailed a different challenge that helped me learn something new about myself like how I can handle time-limited situations as well as improve my social skills but also improve my knowledge about the other countries biodiversity as well as the steps they're taking in order to protect nature. Erasmus+ is a good start to bringing awareness to the environmental problems and to bring together more like-minded people that want to fight to combat the issues our planet is facing.
This mobility gave me the chance to visit a country with such a rich culture and breath-taking places but also the chance to make friends along the way. One of the activities I liked was visiting the National Park of Sierra Nevada. It gave me the chance to learn more about the history of the place but also see some fantastic views on our walk. Working in multinational groups allowed us to communicate with each other and by putting us in situations where we had to cooperate; we developed our social skills as well as start to be more comfortable with speaking in a different language and improved our English level while also being productive.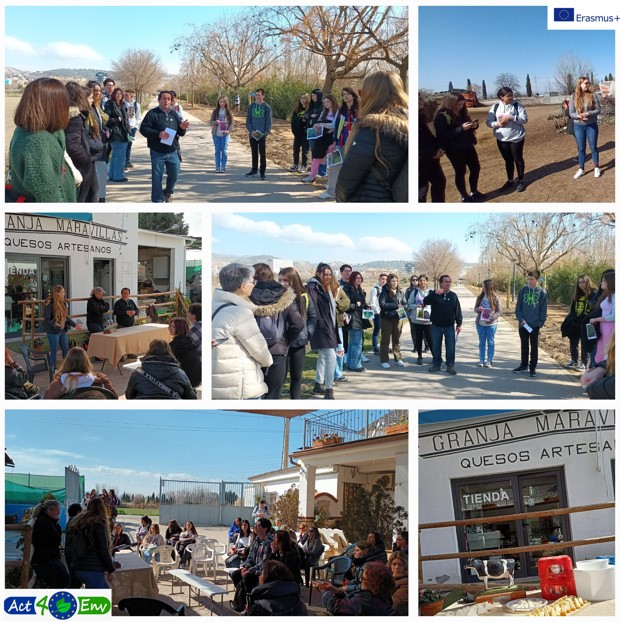 Andrei Serban: At first, I thought I was prepared for what was about to be my Erasmus+ experience in Spain, but what I had heard from other participants or seen couldn't match what I was about to experience by myself.   During the mobility, I understood what the environment means for Spain, and how people can co-exist with it, both on a cultural level and on a social one, and what can be changed at the urban environment in order to not change the day-to-day lifestyle but to also include it in it.
This mobility made me realise global issues that I have not noticed until now, but also practical solutions, for instance the 'Life Wood for Future' project, which has the potential to open new doors as far as sustainability in the day-to-day life of the people is concerned, or how the natural environment can be preserved for cultural purposes as we have seen in the Alhambra.
Thanks to the help of the Act4Env team, I can admit that I returned to Romania with an unforgettable experience, but also with a larger idea of what we as humans must take seriously for our own good but also for the next generations!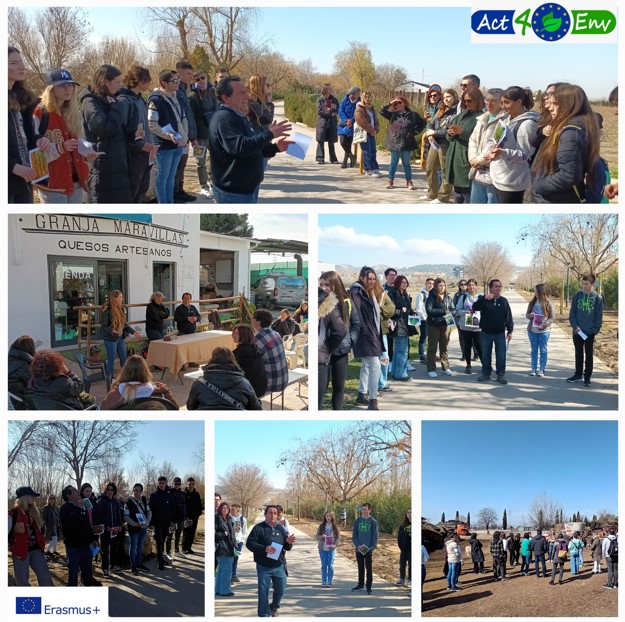 Mihnea Dinu: My experience in Spain from the Erasmus+ project was an opportunity to get to know new places and cultures. Due to the challenges encountered in the activities prepared by the coordinating teachers, I developed new skills, including the ability to communicate with strangers, which facilitated teamwork during the gymkhana, managing to finish the prepared tests in the shortest time.
My favourite activity was hiking in the Alhambra natural Park, although it was a huge challenge I am glad that I had the chance to participate in this activity. At the same time, through the presentations prepared by the other delegates, I managed to discover a lot of new information about the biodiversity of their native countries.
These testimonials are meant to showcase the main purpose of the Erasmus+ projects: they open minds and they enrich lives!